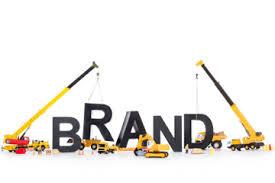 SEO is a tricky game.  Most SEO's have the wrong idea when starting a campaign to improve rankings.  Instead of trying to dominate the SERP's (Search Engine Result Pages) for their brand/company name, they set off down a path of using keyword anchor text (clickable links back to a site) in attempts to improve rankings.  This can work if a site already has a ton of branded links from social sites, but is not a good approach for a business that has done no SEO.  If you are unsure what branding entails, this is a great article I found on the topic.
When you Google search your business name do you dominate the 1st few pages?  If not, you have not built the social fortress required to get off on the right foot with Mr. Google.  You see, Mr. Google wants to see a natural link pattern, and natural links are url links, or branded company name.  In my case, this would be https://badgerseo.com or Badger SEO, with both links going back to my homepage.  For your business, it would be your website url or your company name linking back to your site.
Where to Get Branded Links?
I am going to show you a very handy website that can make this process very easy for you.  It will show you all of the sites out there that you can get branded links from, which saves a ton of time because you don't have to try to find them yourself.  If you want to use their information and build the profiles out on your own that is fine, but they also offer a service to do it for you for a fee.  The site I am referring to is Knowem.com.  I highly suggest you take a look and see what branded accounts you have out there, and which ones you can build.  The more of these types of sites you have with your brand name as your username, the better.  After building 50-100 (or more) profiles on these sites, you should have a pretty strong brand established in the online world.  While many of these links are nofollow, they still provide great value in regards to SEO.
These links will build a social fortress that will protect your site, and establish your brand.  While you are doing this, it is also a good idea to build out citations on directory sites.  These will help your rankings in the maps and are also good links to have to point back to your website.
Now What?
So now you have built out citation links, and you have built that fortress of social profiles, using nothing but branded links.  I can tell you this much, Mr. Google will be head over heels for your site at this point, and will reward you for all of the hard work, and white hat SEO you have done.  In this time, you will see your Domain Authority and Page Authority, and trust Flow rise, which will help tremendously with ranking in Google.
You might have the rankings you desire, especially if your niche has some low competition, but in bigger, more competitive niches you will need to do more.  In essence, what you have done is set the table nicely, and you are now ready to take your  SEO to the next level, and start targeting some profitable keyword searches in your niche.
Do It Yourself SEO is possible, but so is do it yourself plumbing, electrical, roofing, and everything else in the world.  Once you have the table set, it is time to make a decision to either try to handle your SEO marketing yourself, or let an experienced professional do it for you.  Badger SEO would love to talk to you about your project, and help you get top rankings in your niche.  Feel free to contact us anytime to discuss that, or for a free website and SEO analysis, visit our Discovery Page and fill out the information there.  We will get back to you within 48 hours with a free video analysis.
Thanks for checking out this post. If you found value in it, please leave me a comment below, and show me some social media love and like and share it for me!
Feel free to contact me anytime, and check out our Discovery Page to see if our services could be of help to you.
Til next time!
Josh Parker
Badger SEO