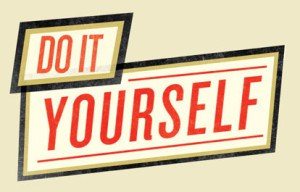 Hey there, thanks for stopping by and reading this post.  This post is geared for the do it yourselfers out there that are looking for some small business SEO tips.  This is probably a pretty important few minutes, because handling your own SEO is something you want to take seriously to ensure you do not do anything that could damage your website down the road.
I don't say that to scare you.  Sure, Badger SEO would love to help you with your SEO, but we also understand that paying for SEO services is not an expense every business owner can take on.  So instead of just offering you nothing, we thought we would offer some solid advice so it can help you get your do it yourself small business SEO off to a good start.
There are a lot of factors that play a role when it comes to seo for small business.  Not every website is equal in the eyes of Google and the other search engines, so it is crucial to know how your site looks before starting so you can take the best approach.
Things you will need to analyze:
Domain Authority – DA is number that is created by Moz, and that score/rating is an important part of SEO.  Generally speaking, the higher your DA the better your chance of getting good rankings and attaining traffic are.
Page Authority – PA is another score/rating created by Moz.  Every new page you create on your website will start with a PA 1, so even if you build up your DA each page will start at 1.  Having a good DA makes it easier to get a higher PA, as long as you take a good approach to build that PA up.  It is possible to have a higher PA than DA if the page has loads of power, traffic, social signals, and links to it.
Trust Flow – Trust Flow, or TF, is a metric developed by Majestic.  Just as it sounds, TF is a number/rating that determines how trustworthy your site/page is, and it is determined by evaluating the incoming links to your site to see how "trustworthy" they are.
Citation Flow – Also developed by Majestic, Citation Flow, or CF, is a number/rating that determines how authoritative your site site/page is based on the number of domains linking to it.
Site Age – This one is a bit easier.  To put it simply, older sites are better and easier to rank.  An aged domain will generally perform better in search engines than new ones if you were to perform the exact same SEO techniques to each one.
On Page SEO – For Local SEO, having good on page SEO is very important.  In smaller niches, where there is not a ton of SEO competition it is possible to rank by just nailing your on page SEO.  The rules are always changing, but one thing you can do to ensure you do it right, and not get your site dinged, is to play it safe and NOT over optimize anything.  If you have your target keyword in your url and in your page title, you probably don't need it in your content very much, if at all.  You don't want redundancy, you are better off using related variations to avoid this, and that will also help your page get picked up for other related long tail keywords.  Click here for more on page seo tips.
Knowing the numbers/ratings to look for in all of these takes time.  It is a skill that gets developed by analyzing websites and competition over and over.  Just know, the higher DA, PA, and TF are the better.  Not so much CF though.  A higher TF to CF is a great indication you are doing things in a white hat manner.
This is just a start, but if you cover your bases in all of these areas you will be off to a good start.  In fact, you'd be off to a better start than 80% of the "SEO gurus" would be able to get you.  All too often, SEO's practice black hat techniques, which might bring short gains but will always end up with long term failure.
These metrics are vital to understanding where your website stands in the eyes of Google.  Once you can gauge that, you can then implement the best plan of action to get the rankings you desire.
More Small Business SEO Tips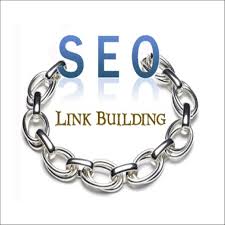 The essence of SEO is going to be implementing techniques that can build the numbers and ratings in the metrics above.  To increase those metrics will require savvy link building techniques, things Google WANTS to see, not just buying spammy links from crappy SEO service companies.  Real link building takes time, and is not a push button operation.
If buying seo services for small business is not an option, just know that SEO is not a push button operation.  There is NO easy button here, you either have to take the time to learn the nuances of it all, hire someone else to do it for you, or try to get traffic from another source, like social media.
No matter what your specialty is, I can guarantee you put time, money, sweat, and effort into learning the skills necessary to run your business,  SEO is no different.  Many people think it is a simple thing, and end up doing irreversible damage to their websites, making them "unrankable".
Don't be that person.  Play it safe and always make sure what you are doing is okay in the eyes of Google, and you should be okay.  If you have any doubts about handling the job, you are better off doing nothing or hiring a reputable SEO, like us to help you get the job done.
I applaud you for taking the time to read this entire post.  Feel free to contact Badger SEO if you have any questions about anything SEO related.  If you would like have Badger SEO help you with your small business seo, visit our Discovery Page to get the ball rolling.
Thanks for checking out this post. If you found value in it, please leave me a comment below, and show me some social media love and like and share it for me!
Til next time!
Josh Parker