Hey there, thanks for stopping by my blog and reading this post.  You are here because you are an affiliate marketer and want to know what the best hosting company is for your affiliate website.  With so many hosting companies out there it sure can be hard to choose which ones will be best for your project, and it is definitely an area you are wise to think about before going balls to the wall with your new site or project.  In this post, I will get right to the point, and tell you about the best hosting for affiliate marketers that I have found while working online for over 10 years now.  Let's go.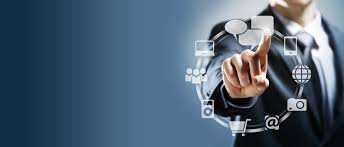 Best Domain Host For Affiliate Marketing
So many of us get roped into using the hosting offered by whatever registrar we use, I know I have.  For a lot of us, we just don't know better at the time and figure the best course of action is to have it all in one place.  While that may seem like the prudent course of action, it doesn't necessarily mean it is.  Before I go into this and reveal my answer, let me explain WHY hosting is a crucial part of the equation.
Hosting & SEO
Does hosting play a role in your SEO efforts?  The answer to that question is a little muddy, so let me tell you what I do know for sure:
Ranking in Google consists of many different ranking signals.
Site speed (page load speed), site security (SSL ==> https), server location, and uptime (the time the site is reachable) are confirmed ranking signals.
Crappy hosts make for slow loading sites.
Crappy hosts do not offer or make you pay a lot for SSL.
Crappy hosts have limited server locations.
Crappy hosts have poor uptime ratings.
Knowing these things to be true, does hosting affect SEO?  You bet your arse it does!!
It only stands to reason that if you are going to be starting a new affiliate project (or if you want to improve the one you already have going) that these are ducks you WANT to have in a row!  Using an inferior host can sabotage your project right from the jump, and you could end up wasting a lot of time and money in the process, while not getting the results you want.
The goal is (if not it should be) to do as little off-site work as possible to rank and create traffic to your affiliate website.  Using a reputable host that provides you with fast load times, SSL, a local server, and 99% and higher uptimes makes sense.  Get these SEO ranking signals right, and you will be off to a great start online!
Note – Even if you plan on obtaining traffic through other mediums, having unsecured, slow loading sites still looks bad and WILL hurt conversions.  The end.
Does Great Hosting Cost More??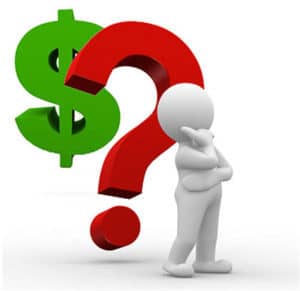 In most cases, you get what you pay for.  This happens to be one of those cases where you get a LOT more than you pay for with my #1 hosting company for affiliate marketing.
Let me ask you this.  Does $4 per month sound like a lot of money to shell out for a host that offers everything listed above, and even more?  If you answered yes, then I think you might be looking for something of the free variety, and I can all but guarantee in that case you WILL get what you pay for!
Doing business has costs.  Having your site hosted on lighting fast local servers, that gives you over 99% uptime, free SSL AND also has the absolute best customer support I have ever seen in my time online is absolute gold in the online marketing industry and to get all that for a shade under $4 p/m is absurd!  So who is the mystery company?  Let me share!
Best Hosting Site For Affiliate Marketing Websites in 2018
Without further ado, it is my pleasure to tell you about Siteground Hosting.  Siteground has been around since 2004, and they are turning a lot of heads in the internet marketing world.  I am a part of some pretty serious marketing groups, and this company is becoming the #1 recommended host for many of the best online marketers you will find anywhere in the world.
I know affiliate marketing.  I do affiliate marketing, along with local SEO.  Hosting is a crucial part of the overall game plan and I cannot stress enough the importance of making a good choice in this area.  Take it from a guy that has seen many failures and successes in affiliate marketing, this stuff DOES matter.
Siteground is the best hosting for affiliate marketers.  This post is not meant to include a complete review of this hosting company, but you can certainly read my in-depth review of Siteground by going HERE.
Thanks for taking the time to read this post about the best hosting for affiliate marketers.  If you found value in it, please leave me a comment below, and share via social media!  Feel free to contact me anytime if you have any questions or would like us to handle rankings for you.  GO HERE NOW to learn more about Siteground Hosting.
Feel free to contact me anytime, and check out our Discovery Page to see if our services could be of help to you.
Til next time!
Josh Parker
Badger SEO