Results Driven San Diego SEO Company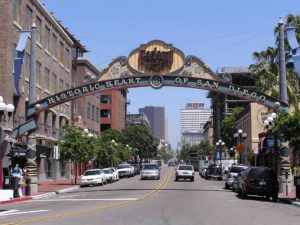 Thanks for checking out our San Diego SEO page! We are Badger SEO, a digital marketing company that focuses solely on results, and employs the most cutting edge Search Engine Optimization strategies to ensure long lasting results for our clients.
You probably landed on this page of our website because you typed San Diego SEO Company, or some close variation of that into Google. It is great that you understand the importance of having a strong presence online. The fact of the matter is, if you are not able to be found when people search Google for the products and/or services your business offers, you are handing your competition new customers without a fight. It doesn't have to be like that!
Our Goals For Our San Diego SEO Services
Our goals are quite simple. We don't succeed unless you get amazing results, and anything short of that is not okay for Badger SEO. After receiving your Discovery Page information, we will analyze your current online presence, take a look into your niche and the keywords you would want to rank for, then create a unique SEO plan that is customized just for your business. There are a lot of factors that come into play, and every case is different. In SEO, "the weight of the move" is a major factor, and some moves are much bigger than others, so cookie cutter plans will not work.
Before starting, we take the necessary time to discuss goals with each and every client. Earning your business is what we want to do, and we feel that the best way to do that is to over deliver! The SEO techniques we employ are geared toward helping local business owners dominate their respective niche so when potential clients are searching, they find YOU!
At Badger SEO, we can help you maximize your exposure, and get your business great results. Our techniques are cutting edge, and we are part of the #1 SEO training community for local business in the entire world. The cost of being part of that community is not cheap, but the tactics and strategies learned there set us apart from most other SEO companies in the business, making it very worth while for us and our clients.
When you put us in charge of your project you can count on:
Respect & integrity
Communication from start to finish
A strong presence in your niche in the maps and organic listings
Long lasting white hat results
And more…
There are many benefits of hiring a search engine optimization company to help your business. One thing every business owners wants is more paying customers, and driving traffic to your website is a great way to do just that. Our San Diego SEO services will set you up with everything you need to start generating traffic to your website via search engines.
We understand that your time is limited. In order for your business to thrive, your focus needs to be on running your business, not all of the complex aspects of search engine marketing. Let our San Diego SEO company do the heavy lifting for you, so you can operate your business and feel good knowing that in the meantime your website traffic and sales are about to increase. If that is not enough reason to contact us, here are a few others:
Cost Effective – Search engine optimization is one of the most cost effective ways to generate business and leads online. Chances are you have been sprinkling money around various different online marketing methods, and have gotten little to no results. You can keep doing that, or you can go with a proven method that can bring you leads for years to come. Unlike other marketing strategies online like PPC (Pay Per Click), SEO can keep working for you long after you have paid for it. Once you allow an SEO campaign from Badger SEO to run it's course, you will have a strong site that Google will reward with great rankings for a long time, whereas with PPC once you stop paying the traffic stops, and your site has no long term benefits to show for the money spent.
Direct Results – You can count on us to deliver positive results to your business. We accomplish this by using the most current and powerful strategies that will increase traffic and exposure to your website.
Establish Brand Credibility – Most SEO's go about things all wrong right from the start. We will set out to secure your brand online so when someone searches for your company they will be sure to find YOU, not a competitor. Our San Diego SEO services will also enhance your brand credibility by helping your business appear on the first page of search engine results. Consumers have been conditioned to believe that the first few results on a given search query are the top online brands, and we will ensure that you are there when they search!
Help Your Website Stand Out – There are hundreds of thousands of websites being added to the internet on a daily basis, but only a few of them are built and set up with search engine optimization in mind. SEO is a great way to help your unique website stand out from your competition, and without that it will make organic traffic nearly impossible to get. Our SEO strategies in San Diego will ensure that everything on your website is dialed in so you will never be lost in the sea of other websites.
Long Term Results – Our expertise will ensure that your website is in good health and performs for you for a long time. Unlike other methods of online marketing, where the traffic stops when you stop paying, our digital marketing strategies will bring you traffic and top rankings long after we are through. Your site will be an authority sites in your niche, and will be rewarded with great performance.
Hopefully by now you see how Badger SEO can help your business stand out from the competition. You can get a free analysis of your current situation online by taking 5 minutes to fill out the information on your Discovery Page.
We hope this has been helpful and would love to talk more about your project. Contact us any time if you have any questions.
Stop Losing Customers to Your Competition
Josh is extremely competent when it comes to the world of internet marketing. His level of skill and understanding when it comes to getting in the mind of consumers is far beyond your typical marketing consultant. Saw great results and I know you will too.
Dusty Ledbetter
Josh was able to help us go from having absolutely no presence online to having a strong presence.  Not only did he redo our entire website, but he optimized it and got it ranking in top spots for so many different searches that were highly relative to our business.  He was available, and very easy to work with throughout the entire process.
Todd ingersoll