Get a FREE SEO Audit on Your Website
Search Engine Optimization
Our goal is to deliver not just one first page ranking, but multiple! We want your business to "own" the competition, and intercept all the searches for your niche.
Web Design & Optimization
Whether you need website tweaks, or a full blown makeover, we have you covered. Badger SEO can set up up with an updated, mobile friendly website.
Internet Marketing
We don't just do SEO. We can help you build your brand over numerous platforms, give you the opportunity to connect with customers through multiple channels.
Madison WI SEO Company – Expert Services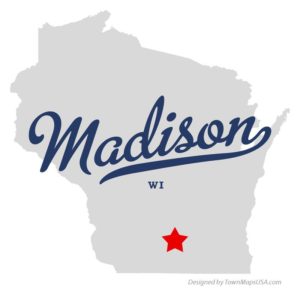 Hello Madison business owners, thanks for stopping by!  You are here because you have heard about the awesome benefits of 24/7 organic traffic from Google search.  Well, I am glad you are here because I would like to discuss that in some detail for you to help you realize how powerful this can be for anyone with a local business.
Why You Need Madison SEO Services
Having a strong presence online can reap huge rewards for local business owners.  Whether you are a plumber, electrician, restaurant, or any other type of business, positioning your business and website atop the Google search engines can mean more leads, phone, calls, and ultimately paying customers.
When a potential customer enters a Google search they are going to be presented with 3 options, they are:
Paid Ads (PPC) – Anyone can enter the world of PPC advertising.  You compete with others for exposure to your website with a small ad.  If you have ever conducted a google search of any kind, you have seen these types of ads (and probably scrolled down past them :))
Google Maps – If you are a business owner, Google Maps is a great place to be ranked.  Unfortunately, they only take 3 so it can get pretty competitive.  Having a reputable SEO company handle this is always a good choice.  Ranking in the top 3 in Maps can lead to a steady diet of phone calls and leads for your business.  Maps > PPC for local business owners.
Organic Search Results – An ideal situation for a local business owner would be to rank top 3 (preferably 1) in Maps, and also atop the organic results.  These types of results would certainly get the phone ringing, which is the name of the game.  The good news about SEO for a local business is that Maps and Organic tend to work together, meaning the activities we focus on to improve one tends to help the other.
These are your options when considering using Google search to generate local business leads.  You have the choice to either do nothing and hope for the best, run some paid ads, or to put an SEO gameplan into action with the purpose of intercepting potential clients through Google Maps and Organic rankings.
Why Choose SEO Over PPC?
Our name is Badger SEO, so yes, we might be a little bit biased about it.  However, when you take the time to analyze which marketing strategy is the best in the long-term we think it is obvious that SEO wins.  In no particular order, here are our reasons why:
Money – As a business owner, we recognize that finances are key.  Heck, they are everything!  SEO has the edge over PPC in regards to money for a very simple reason; when you stop paying for ads you lose ALL traffic.  We made it red because that is a scary thought!  It should be!  To be fair, PPC provides instant traffic which is something SEO generally does not do, however, when thinking about the big picture, the costs associated with SEO can be greatly minimized (or stopped altogether) when rankings hit.  At this point, you are no longer paying any money, but are seeing the benefits of 24/7 organic traffic flowing to your site.  We know how business owners think, so if you are wondering how much SEO costs, check out this helpful article from Search Engine Watch.
Securing Your Brand – Pay Per Click advertising does a good job raising awareness and getting eyes on your website in a timely manner, however, it does nothing in the way of branding.  Ranking for keywords is awesome and is the ultimate goal of your SEO efforts, but all too often, SEO's try to put the cart ahead of the horse and get too aggressive right off the bat and end up doing more harm than good.  The natural flow when a business or website is born is to build the brand, and realistically you should not attack money keywords until you are dominating brand type searches.  It is possible to do both at the same time if done properly.
Long-Term Results – There really is NO comparison when it comes to long-term results.  SEO can bring steady traffic for a long time after you stop building, while PPC turns off the second you stop paying for the traffic.  Yes, PPC will bring faster exposure but SEO delivers much better bang for the buck in the long haul.
And Others – Ranking #1 in Google is something to brag about, it's where the cool kids hang out ;).  All jokes aside, there are numerous advantages SEO has over PPC, these are just a few of the top ones.
We hope you see the value in SEO.  If you need leads for your business Search Engine Optimization is a great way to make it happen.  A perfect mix of good Maps and Organic rankings can make your phone ring off the hook, and in many cases is the only form of advertising a company might need.
If you are looking to start generating business via Google search, take a moment to visit our Discovery Page and fill out the information there.  After reviewing your information, we will promptly get back to you with some information about the SEO services we offer to see if it is a good fit for your business.
If you want to stand out from the competition, and scoop up the traffic, leads and customers from Google searches in your niche, visit our Discovery Page right now and get the ball rolling.  If you are a bit of a DIY'er and want to try and implement some basic SEO yourself, click here for a helpful post on that.
We hope this has been helpful and would love to talk more about your project. Contact us any time if you have any questions.
Increase Awareness
Our top priority is to give your business the exposure you deserve, which will allow you to become a top player in your niche!
Grow Your Customer Base
We will help to increase your website visibility/online presence which will ultimately drive more customers to your website, and increasing your sales.
Increase Revenue
We will put your money to work for you! We understand that achieving a positive ROI is your #1 goal, and our services are affordable enough to make that happen.
Get Your FREE SEO Report Card for Your Website
The process is fast and easy.
Get your score
Make the necessary improvements
Bypass your competition
Our free SEO report card will let you know how your site performs.  In a matter of seconds, you can get a full view the details that are helping and hurting your sites performance in the search engines.  This free report takes out all of the guess work, and provides business owners with a fast and comprehensive overview of potential issues that are effecting your SEO.
Get a fast, free website audit
Enter your URL below to get full in-depth SEO report and tips.
Testimonial
"As a solo legal practitioner, I came to the conclusion that my historical reliance upon print advertising was ill-considered in this day and age of electronic sophistication. Therefore I turned to Josh Parker of Badger SEO to pull me into the 21st Century in terms of my marketing needs. I contacted with Josh for several search engine optimization projects as well as the development of a mobile device-friendly website. In all of his endeavors, I found him to be personable, polite, professional and punctual in doing what he promised to accomplish. Although there perhaps there is no definitive way to measure SEO success, I have every reason to believe that Josh's advice has helped my practice and that anyone in my situation can place their trust in Mr. Parker that he will do his best to ensure that one's business or profession optimally promoted. As far as I am concerned, you can't go wrong with Badger SEO and I plan to contunue my professional relationship with them for the foreseeable future. Since I am convinced that expertise of Josh Parker will directly impact and greatly benefit my legal practice. David J. Schultz Owner, David J. Schultz Law Office
Testimonial
"Josh was able to help us go from having absolutely no presence online to having a strong presence. Not only did he redo our entire website, but he optimized it and got it ranking in top spots for so many different searches that were highly relative to our business. He was available, and very easy to work with throughout the entire process." Todd President, Ingersoll Lighting, LLC
Siteground Reviews - What Sets Siteground Apart From the Competition Hey there, thanks for stopping by and checking out my Siteground hosting review.  While there is no shortage of web hosting companies around the world, one company has been taking the world by storm...
read more
More From Badger SEO
Be sure to check out our service area to see the cities and areas we service! If your location is not on the list, don't worry we can perform SEO for your business from anywhere!
Email: info@badgerseo.com
Phone: (855) 217-4717