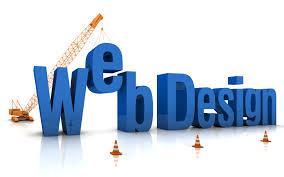 Hey there, thanks for stopping by and checking out our Lake Geneva web design page.  Badger SEO is undoubtedly the #1 Search Engine Optimization company in the area.  When it comes to ranking your businesses website and maps listing, we will get you dominating the competition, however, in the interest of transparency we will not stake the same claim when it comes to web design.
If you think this site stinks, or is not in the scope of the project you have in mind then unfortunately we will probably not be the best fit for working together.  However, if you think this website looks fine, then web design is a service that we can absolutely provide for you, and at an affordable cost.
We always say, what good is it having a $3000 website if no one can find it?  Badger SEO does not specialize in web design, but can provide you with a SEO friendly, functional website (like this one) that performs well for you in the search engines, and looks great too.  Our web design services range from $300 to $750 depending on the number of pages, so you can get going online without breaking the bank.
We can guarantee a few things when it comes to our web design services, they are:
Site will be set up by an SEO professional
Site will load fast (major ranking signal)
Site will be mobile friendly (crucial in so many ways)
Site will look great for the money invested
Customer satisfaction (a must, as a local business owner in the area)
As we mention above, our specialty is SEO.  SEO is our business, but we know all to well that most web design companies have little to know valuable knowledge when it comes to SEO.
We have learned from the best, and spent 10's of thousands of dollars to do so.  We are not YouTube SEO's, and we will set your website up so your on page optimization is dead on nuts, which will give you a great chance of attaining quality rankings right out of the gate.
There you have it folks.  Badger SEO wants to work with you if you have read this much and think we can help.  We don't tout ourselves as the best web designers in the area, but we are not going to charge you $2000 or more for a website that doesn't rank for anything that brings in new customers, and feel the value we can provide you with is attractive.
Feel free to contact us any time if you would like to discuss our Lake Geneva web design capabilities.